Tip #7:
Log your progress and successes!!
There are so many ways to log your progress, so just pick something and DO IT! Trust me! Go right now and take BEFORE photos. You might actually HATE how you look right now, and that is ok... but you will LOVE to see your progress as you take photos along the way! Go ahead, take the photos, front, back and side... I will wait...
.
.
.
.
.
.
.
.
.
.
.
.
.
Yay!! See? That wasn't hard!! :) Ok, so here is how *I* log, as an example... you can do all of this or something else, it is completely personal!!
1. Before and After photos
- I take these about every 4-6 weeks.
2. Before and After measurements
- I measure: bust, breasts, belly, hips, thigh, calf, bicep, wrist, neck and butt lol
3.
If I am counting calories, I
log everything I eat.
I suggest you log everything you eat and drink, regardless of if you count calories. Just write it down or use a handy app, such as
My Fitness Pal.
4. Log your water
- I use an app for this, but you can also just write it down.
5. Log your workouts
- I log my workouts into
Fitocracy
, but I also use my
Nerd Fitness journal
.
6. Blog or journal
- This is always a good idea! You can write down how you are feeling, put your photos here, and you can use this to log your workouts and food. I have an actual journal that I use to write things down in, just because I love papercrafting, so I wanted to make a journal! But I also post to my Nerd Fitness journal almost everyday! I also have this blog!:)
This is the journal I use: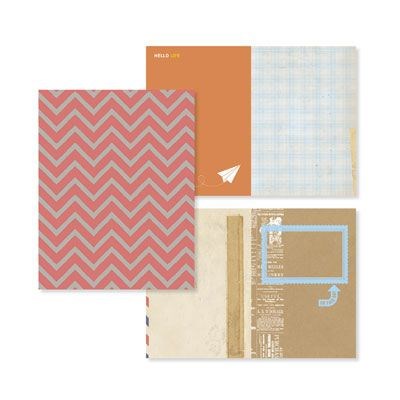 CTMH My Crush Modville Book
I will take some photos of my pages and post them here later!:)